1 tag
Sin Titulo Order Code
The print edition of my Eisner-winning webcomic Sin Titulo is coming out from Dark Horse Comics on September 24. If you intend to purchase it from your local comic shop, please consider making a specific pre-order now.  Sadly with retailer resources being limited, certain books are often under-ordered (if ordered at all) and there's no better way to indicate customer demand than to place an...
1 tag
1 tag
1 tag
2 tags
1 tag
2 tags
2 tags
1 tag
1 tag
1 tag
1 tag
1 tag
1 tag
1 tag
1 tag
1 tag
1 tag
1 tag
1 tag
1 tag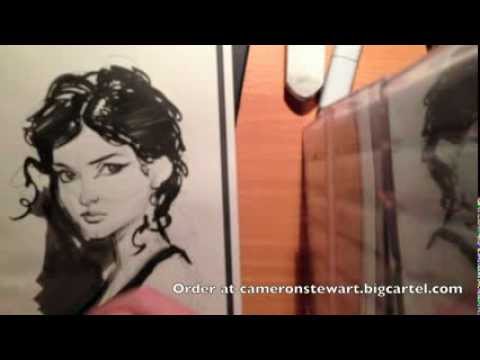 1 tag
1 tag
1 tag
1 tag
jakelagory asked: Love the personal sketches. I aging they're drawn digitally? If so, how do you get the "real ink" look
Anonymous asked: Have you ever considered livestreaming yourself drawing?
1 tag
Sorry about the spam post - thanks to those who brought it to my attention that I'd been hacked. Should be fixed now.
Anonymous asked: Do you sell any prints and/or original pages -- before you went primarily digital -- online? If so, where?
markinnyc asked: Hi Cameron, I'm really enjoying Sin Titulo. Was it a conscious decision from the beginning to restrict yourself to uniform panels? Do you think this has an affect on the way you approach the strip creatively?
musicislove asked: Will you be at Comic Con in San Diego next week? And if so, at what booth?